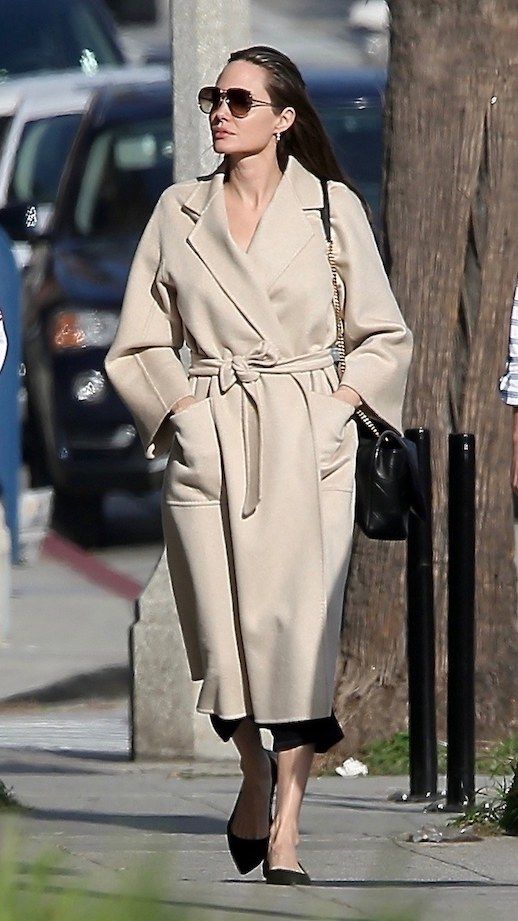 Photo via:
Vogue
Besides the unbelievable manageability of six children, a lifetime of top-level acting gigs and unstoppable beauty,
Angelina Jolie
is also the ruler of street style. Spotted along the streets of California (with son in tow) the superstar wore her favorite neutral tone in a cozy
tie-waist coat
. She paired the outerwear piece with oversized sunglasses (a signature),
flats
(a must-have) and a black shoulder bag.