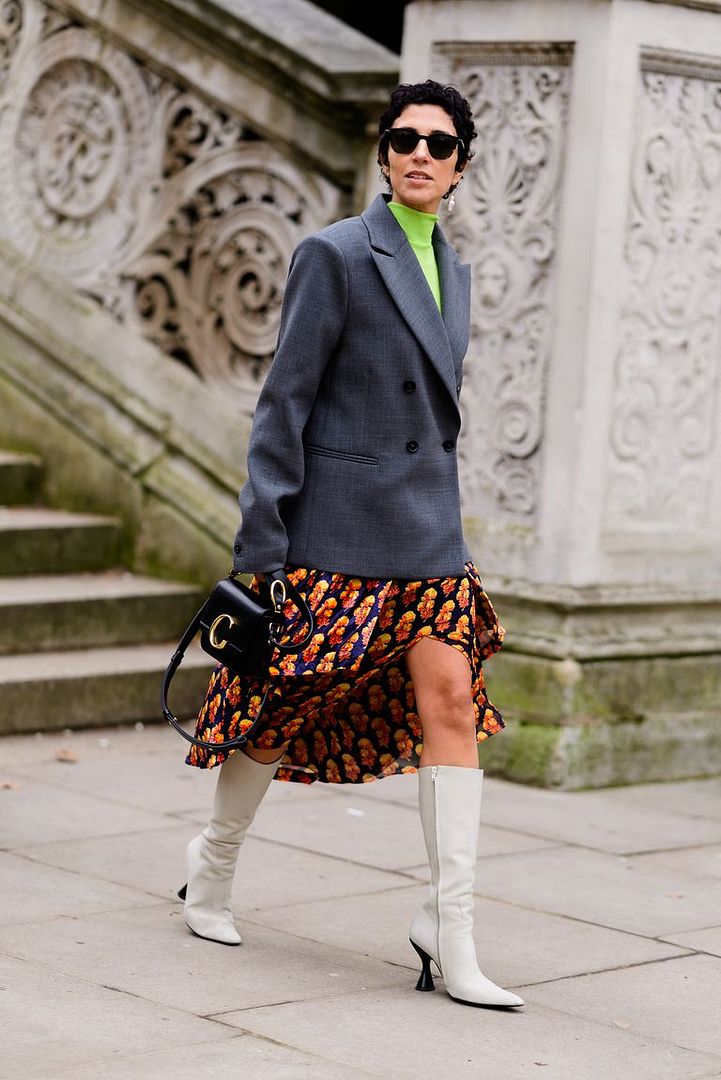 Photo via:
Elle
Office fashion trends are at their peak during the fall and spring, when the weather is just right and you can bare a bit of skin without freezing or appearing inappropriate. That means, right this second is the perfect time to start plotting your
workwear
for the new season. Spice things up (but not too much) with a lime green
turtleneck sweater
layered beneath a
blazer
and paired with a silky
printed midi skirt
.
White leather boots
help to keep things from looking stiff, and the right pair of
sunnies
can take you straight to happy hour.