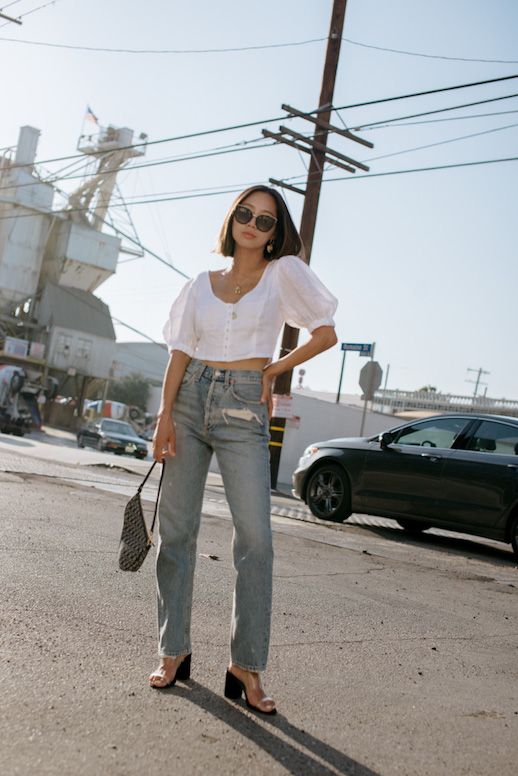 Photo via:
Song of Style
If you'd ask us a year ago if we'd ever stop wearing cropped, wide-leg jeans, we probably would've said 'absolutely not!' Almost every pair of jeans on the market are cropped, feature a raw-hem or flare out. Although they'll probably never go out of style at this point, another trend is making waves and that's
the straight-leg jean
. Perfect for embracing comfort and showing off sky-high platform sandals, the straight leg jean is becoming the new favorite in town. Here are some of our favorites,
under $200
.